It's been almost 5 years since I started this little outlet for my ramblings, and in those 5 years much and more has changed. However, change is one thing we can not avoid, and this place is no exception. This blog's former name "Isleen's Magickal Mist-ery Tour" was a testament to the fabulous education I had been receiving from Sacred Mists at the time I started it. But as I said, a lot has changed. I left The Mists a couple years ago, as my Path caused me to get tangled up with the wonderful folks of The Coven of Sangha-Sho that I am now honored to call my friends & coven mates.
A couple months ago, I started to feel as though the name of the blog was no longer an apt representation of me. That got me to thinking about what would sum up my life (both spiritual and mundane) and would be likely to continue to be an apt representation for a very long time. Then it hit me: The Pixilated Path! Why pixilated? Well, first, let me be clear; I do NOT mean 'pixelated', as in an image separated into pixels, but 'pixilated' which is an early American term that was meant to mean "Led by Pixies". It was used when speaking of those who could be described as slightly eccentric, amusingly whimsical, prankish, silly, pixie like, etc.
Here's a clip from one of my FAVORITE old movies Mr. Deeds Goes to Town in which this word is used (Please ignore the misspelling of the word in the title…I am quite disappointed in Turner Classic Movies for getting it wrong. *sigh*)
So, as I am nothing else if not Pixilated, it only seems fitting that my blog should just come out and say so. 😉
In other news! I have signed up to participate in the Pagan Blog Project for 2014! I participated in 2012, and didn't exactly make it through the whole year, but I am sure going to try this year. Wish me luck! So, I shall keep on keeping on. I keep being the same slightly mad Pixie I've always been, and hopefully, you will keep turning up to be entertained and informed by my musings.
Over the past year or so I have come across several people who have been dealing with some level of Empathic ability (but didn't necessarily know, or at least weren't very sure if that's what they were experiencing) and needed help with what it was, and how to deal with it.
So, since trying to explain it all in 140 characters or less is a tad bit more than difficult, I thought I'd tackle it here in my handy-dandy blog so I'd have a reference in my own rambly words to send folks to. 🙂
Alrighty time to get down to business, I guess. And I suppose the best place to start is to explain what an Empath is exactly.
By definition, an Empath is someone who "Vicariously experiences the feelings, thoughts, or attitudes of another". If you're a Charmed fan, then you'll remember that Phoebe eventually became an Empath…which did cause her a bit of difficulty until she learned to control it. The same is true for us "regular folk" who have the ability.
If you are an Empath, it's not something you can turn on and off, but you can learn to manage and adapt to your empathic nature.
Personally, it took me quite a while to figure it out….which means a whole lotta proverbial crap hit the fan before I knew how to keep it in check. I became agitated, and uncomfortable in crowd situations, and Holiday shopping?? Forget about it! I couldn't spend more than 5 minutes in a store without becoming increasingly annoyed and angry to the point of almost bopping someone. (I am most grateful for the plethora of online shopping venues, now I very rarely deal with Holiday Madness).
It used to effect my relationship with my husband as well. How? By turning into a never ending cycle of me not knowing the difference between his bad mood & mine. He'd be in a bad mood….but I was experiencing it, and acting out…which would annoy him, which would feed my emotional fire, etc…etc…etc… Not a pretty picture by any means.
I was a mess. I had such extreme emotional ups and downs that I began to think that I was suffering from a mental illness, and struggled with whether or not I should seek therapy. Then I happened upon the Empathy class at Sacred Mists and BAM, it all made sense. The biggest feeling of relief came from knowing there were others that were going through, or had gone through, the same ordeal.
So, once you know for sure that you are indeed an Empath, what the heck do you do to make your life not-so-nuts? Plenty! Now that you know, you can reclaim your OWN emotions and keep the madness of other people's invading emotions at bay.
First and foremost: Learn the art of Shielding. Shielding is something that takes practice, but once you've got the hang of it, it becomes second nature and can be done anywhere. There are an endless number of shields one can manifest through visualization, and I suggest doing lots of research to learn about them (and certainly use your imagination to create the perfect one for you in any given situation), but I'm going to walk you through a basic Shield, that is a favorite of mine.
My standard "Go To" shield is one made of white light. The only tools required are focus and the ability to visualize. Wherever you are, take a slow deep breathe and relax as much as possible. Imagine yourself surrounded by a bubble/egg/circle of soft white light. This light is your new "Emotion Filter". The density of the white light determines how much is let through. One you choose how dense it will be, focus your intent into the field of light making it glow softly, yet intensely. Once you feel it is "charged" enough, let it seep into you until it completely disappears from view. It is still there, lying just beneath the surface, ready to go to work. Try your shield several days in a row, experimenting with different densities to see what works best for you. One word of caution: Do not program your shield to block ALL outside emotions…that can lead to a whole mess of other problems.
Once you've got the basics of this shield down, you can even experiment with the color. You may find one that works better in certain situations, or one that is just better suited to you. It's YOUR shield, find what works best for you. 🙂
Next: I highly recommend Meditation. Now, I admit, I've never been very good at sitting for long periods, but I do have a couple things that work for me.
Once a month I go to a local Reiki Master for a 1 hour session.  It is one hour per month that, no matter what, I am focusing on me and my physical/emotional/spiritual needs. This may not be for you, but, you should make sure to carve out time for you. Believe me, even if it's a weekly relaxing bubble bath with no interruptions, your mind, body & spirit will thank you.
My other technique, such as it is, is fairly simple. Evey night when I go to bed, I take a few moments to silently reflect on the day. I also use this time to say special prayers for friends/loved-ones/strangers who may need them, and to send healing energy to anyone who's requested it and to The Universe for it to disperse as needed.
So how does Meditation help? Well, by spending time looking inward, and learning more about yourself, you will more easily be able to distinguish between your own feelings and those of others.
My last little tid-bit of help for Empaths comes in the form of pretty shiny gifts from Mother Earth: Stones.
There are several stones that can help repel or absorb negativity, aid with grounding, and also help to balance your emotions. Whether you wear them as jewelry, or carry them in your pockets makes no difference. This is not an all inclusive list by any stretch of the imagination, but it is a starting point. Trust your instincts, if you're drawn to a stone, there's probably a reason, so it's best to listen (I've had lots follow me home this way! lol)
Alrighty, on to the list:
Amethyst – Brings Calm & Clarity, Relieves Anxiety & Confusion
~*~
Black Tourmaline – Grounding, Highly Protective Stone, Absorbs Negativity, Acts as an Emotional Shield
~*~
Hematite – Grounding, Balances Emotions, Diffuses Negativity
~*~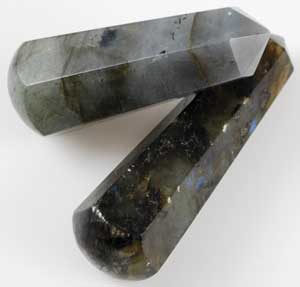 Labradorite – Banishes Negativity, Opens the Mind to New Insights
~*~
Obsidian – Grounding, Protective
~*~
Onyx – Grounding, Protective, Relieves Confusion, Aids in "letting go"
~*~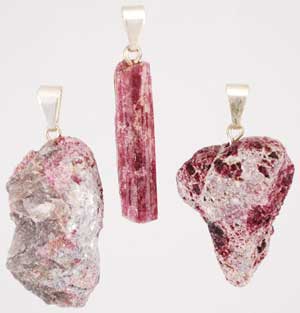 Rubellite – Calming, Relaxing, Balance Emotions
~*~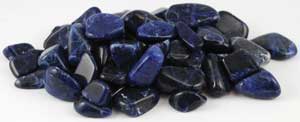 Sodalite – Protective Stone, Balances Emotions, Aids in Meditation
~*~
OK! I think that should do it for now (I feel as though I've gone on FOREVER!). If you have any questions or comments, please share them! I'll do my best to help you out. 🙂

About a month ago I sat in my livingroom half-watching TV when a commercial comes on. I hear a bunch of 20-somethings chanting a cheerleader like holiday themed cheer:"Go Christmas! Go Hannukah! Go Kwanzaa! Go Solstice!" …What was that??? "Go Solstice???" AWESOME!
I didn't even know what the commercial was for…and I just didn't care! It was the first vastly multi-cultural ad campaign I had seen since Virgin Mobile's "Happy ChristmaHanuKwanzaakah" Campaign (circa 2004). THIS was even bigger though, as it actually mentions the Winter Solstice, thus acknowledging the Holiday that multitudes of Wiccans and Pagans celebrate.
Who was this visionary all inclusive company?? The GAP.
Go Ho Ho – Gap 2009 Holiday Commercial
I was a Happy Pixie 🙂 And it seems I was not the only one! A discussion popped up on Sacred Mists, and the number of comments that echoed my feelings appeared in droves.
Then…we heard that certain Christian groups had their knickers in a twist about it. Really??? Aren't there bigger fish to fry in the world? *Ughhh* Anyway, it seems that the American Family Association feels that the commercial is undermining the 'sanctity of Christmas'. Before the commercial even aired, the AFA called for a boycott on The GAP, along with the company's other stores Banana Republic & Old Navy, citing "the company's failure to use the word "Christmas" in its advertising to Christmas shoppers." as it's reason.
On November 11th, the AFA claimed a small victory after the ads airing because of the use of the word "Christmas". And yet, they were less than satisfied. The following letter appears on their website:
Gap ad compares Christmas to pagan "Solstice" holiday
Dear ##FirstName[Friend]##,
Gap has responded to AFA's call for a Christmas boycott of their Gap, Old Navy, and Banana Republic stores with a commercial that takes a cavalier approach towards Christmas.
The video entitled Ready For Holiday Cheer features a group of people dancing and chanting:
Two, Four, Six, Eight, now's the time to liberate
Go Christmas, Go Hanukkah, Go Kwanza, Go Solstice.
Go classic tree, go plastic tree, go plant a tree, go add a tree,
You 86 the rules, you do what feels just right.
Happy do whatever you wanukkah, and to all a cheery night.
Go Christmas, Go Hanukkah, go whatever holiday you wanukkah.
Did you notice it? Gap compares Christmas to the pagan holiday called "Solstice." Solstice is celebrated by Wiccans who practice witchcraft!
Gap also encourages you to "86" or "dismiss" traditions and "do what feels just right."
Since Gap has now included the word "Christmas" in a television ad, should AFA call for an end to the boycott of their stores?
Take our Poll!
It is very important that you forward this alert to your friends and family members.
Sincerely,
Tim Wildmon, President
American Family Association
I, personally am tickled that they are horrified that Christmas is compared to Solstice. It SHOULD be compared to the Solstice, since that is where many of the beliefs and traditions of Christmas are taken from.
What disappoints me, however, is that a blog by Cathleen Falsani, a religious contributor to The Chicago Sun-Times, touts Christmas as better than the other holidays mentioned.
"I am no proponent of the alleged "War on Christmas."
And I'm all for inclusiveness and multiculturalism, as much as I am for inexpensive cotton T-shirts and reindeer-themed boxer shorts.
But this year's Gap "holiday" ad campaign just rubs me the wrong way.
In its effort, I would surmise, to be inclusive and inoffensive, the Gap has made the mortal advertising (and cultural) error of being twee. Not to mention spiritually facile.
While they all occur around the same time of the year, Christmas, Hannukah, Kwanzaa and Winter Solstice hardly carry the same spiritual weight.
…
While each of these holidays, for lack of a more universally applicable term, is significant to different groups of believers (and nonbelievers, for that matter) they are not spiritual equivalents."
She repeatedly points out that Hannukah is a lesser Jewish Holiday while portraying Christmas as the 'ultimate' Christian holiday. This is not so. The highest of all Christian holidays is Easter, not Christmas, and Good Friday is also pretty high up on the ladder. Christmas just gets more focus by those who call themselves Christians. Yet, in the many religious discussions I have had with friends and co-workers thoughout my life, they all say that, while the Birth of the Savior is obviously important, his Crucifixion, and his Rising at Easter hold much more spiritual weight.
The Winter Solstice is MUCH more than just "…the shortest day of the year and the longest night of the year and is for many pagans and neo-pagans the symbolic and spiritual rebirth of the year." as Falsani states.
The Winter Solstice, or Yule, celebrates the rebirth of the Sun God. The Sun God, regardless of the Pantheon, is the Bringer of Life. He is the one who warms the Earth so that she may bear fruit from the seeds that have been lying dormant in her womb throughout the Winter. It is a time for introspection, planning for the future, family togetherness, and Peace and Tolerance.
So, I would like to say to anyone that may be reading this: Merry Christmas, Happy Hannukah, and Happy Kwanzaa. I also wish many Blessings for Alban Arthuan, Saturnalia, Soyal,  Rohatsu, or whatever you may be celebrating this time of year.
And last, but certainly not least…GO SOLSTICE!
As we  get closer and closer to Yule, I have found my thoughts drifting to those  who are serving in the Military. Programs for sponsering a Servicemember abound…but there are few that are specifically geared towards those of the Pagan Persuasion.
I did come accross a few while looking for information to post to the Political Pagans Board at Sacred Mists that are certainly worth a mention here as well.
The first is Operation Circle Care, a program through Circle Sanctuary that sends care packages containing Pagan books/magazines/CDs/etc to active duty Pagan & Wiccan Soldiers who are stationed in war zones.
The beauty of this program? It is not restricted to the Yule Season, it is carried out year round. 🙂
(For more information, click the Operation Circle Care Link above.)
Another option is brought to you by the folks at PagansUnited.org
Pagans United Member, SPC Keith Roberts, has volunteered to distribute care packages to Pagan soldiers stationed in Iraq.
Care Packages can be sent to the following address for distribution:
SPC Keith Roberts
HHOC STB G2 OPS
Camp Liberty
APO AE 09342
So, what should you send??? Below are some suggestions for items needed for both Spiritual and Everyday use.
Spiritual Items:
Alter Cloths
Pagan/Wiccan Books
Pagan CDs
Candles (tea lights & small spell candles)
Crystals (ones with properties for protection & healing would be appropriate)
Wands
Witch's Calendars/Datebooks
Protective Herbs
Amulets/Pendants
Small God/Goddess figures
Everyday Items:
AT&T Phone Cards
Foot Powder
Newly Released DVDs & CDs
Deoderant
Razers & Shaving Cream
Baby Wipes (they use them when without water)
Coffee, Tea, Hot Cocoa
AA Batteries
Snacks (Cookies, not-so-melty candy, granola bars, chips, nuts, etc.)
Blank Note Cards, Stationary, Pens
Avon Skin So Soft
Chewing Gum
Powdered Sports Drinks (like Gatorade)
Do NOT Send:
Obscene articles (prints, paintings, cards, films, videotapes, etc).
Firearms (apparently some have tried *slaps forehead*)

Any matter depicting nude or seminude persons, pornographic or sexual items, or non authorized political materials.

Bulk quantities of religious materials contrary to the Islamic faith. (Items listed above, for the personal use, are permissible.)
Pork or pork by-products.
Liquor of any kind
I also stumbled upon is Operation Yule Log for Our Pagan Troops. This program, organized by Rev. Kay J. Ahl & Peter Barrington, is looking for people to hand craft small Yule Logs to be used by active duty Pagans in Iraq.  Instuctions for how to craft a Yule log and where to send it can be found in the Press Release (click link above to read full details).
I realize it may be getting cutting it pretty close, but even if you cannot do it this year, it's a marvelous idea to keep in mind for future Yuletide Giving.
If you do not have the time or money to put together a care package, please consider sending cards and letters to Brighten the Spirits of our Pagan Brethren who are putting their lives on the line to Serve & Protect our freedoms, as well as those of the citizens of the countries in which they are stationed.
For a list of Wiccans & Pagans serving in the Military check out this Witchvox page:  Witches, Pagans & Heathans in the Military.
Whether you choose to send a package, or write letters, it's good to know when you should send them by. The US Postal Service has released a chart with recommended ship by dates for this year, as well as other useful information. Find this info here: Sending Military Mail in Time for the Holidays.
Wishing you and all those who Serve a very Blessed Yule.
HR 3501 was just brought to my attention by a fellow student of The Sacred Mists. The Humanity and Pets Partnered through the Years Act (aka: HAPPY ACT) would change the tax code to allow pet owners to get a tax deduction for pet care expenses. The proposed credit would be for up to $3500 for pet care expenses, including Veterinary care.
The Bill, proposed by U.S. Representative Thaddeus McCotter (R-MI), acknowledges the importance of pets in our lives. It points out two very important factors:
According to the 2007-2008 National Pet Owners Survey, 63 percent of United States households own a pet. 

The Human-Animal Bond has been shown to have positive effects upon people's emotional and physical well-being.
This recognizes that pets are, according to most of us, actually part of the family. I found it interesting that 63% of American households own a pet, yet only 46% have children (See USA Today Article: Number of households with kids hits new low ).
During these trying economic times, this Bill would most certainly be a blessing to multitudes of pet owners.  It could allow owners to take care of their pets, but it could also reduce the likelihood that owners would have to give up their pets to a shelter, abandon them…or worse…
Let me be clear, this would be a tax Deduction NOT a tax Credit. For those who may not know the difference, a Credit is a dollar for dollar refund (the taxpayer could conceivably receive $3500 even if they paid NO taxes into the system), while a deduction only reduces taxable income up to $3500 (reducing the tax bill by whatever their tax rate is).
In September Mr. McCotter sent a letter to members of Congress looking for co-sponsers:
"Dear Colleague
According to the 2007-2008 National Pet Owners Survey, 63% of United States households own a pet. Indeed, the human-animal bond has been shown to have a positive effect upon people's emotional and physical well being. In families with children, pets help to create a nurturing environment and provide ample educational opportunities. For people in later stages of life, pets offer important companionship. No matter the age of the owner, pets have been shown to reduce stress, safeguard against depression, improve social skills, and even ease loss.
In light of this, please join me in becoming a cosponsor to H.R. 3501, the Humanity and Pets Partnered Through the Years (HAPPY) Act. If enacted, H.R. 3501 would amend the Internal Revenue Code (IRC) to allow an annual tax deduction of up to $3500 for qualified pet care expenses. Specifically, "qualified pet care expenses" would be defined as funds spent in connection with providing care (including veterinary care) for a legally owned, domesticated animal." (See Huffington Post Article: House GOPer Seeks Co-Sponsors For Pet Health Care Tax Benefit ).
While a vast majority of website polls I have seen show large percentages of Americans are in favor of the Bill, so far, it seems only one member has joined his cause, Representative Steve Cohen (D-TN).  It also doesn't seem to be moving through Congress very quickly. It was introduced in July 2009, and has been referred to the Senate Ways & Means commitee…and there it sits. Now, I realize that there are 'bigger fish to fry' at the moment (Healthcar reform among the biggest, at the moment), it would be nice if our representatives could get something done to help lessen our tax burden in the interim.
If you are in support of this Bill, I urge you to contact your local Represetatives and ask them to Co-Sponser it.
To find contact information for your Elected Officials go to: http://www.usa.gov/Contact/Elected.shtml

Welcome back to my discussion about what I think it means to be Indigo. In Part 1 I touched on the basic definition of an Indigo, and how I came to discover that I am an Indigo myself.
If you haven't yet read Part 1, or feel you need a refresher, just click the link to the post below…I'll keep myself amused til you get back…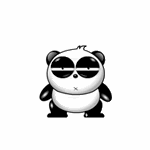 Hey, You're Back! Awesome!
😀
Now, like I was saying…Everyone on the planet has a purpose to fulfill. Indigos do not have any sort of 'exclusive rights' to Destiny. Anyone trying to tell you otherwise probably has a book to sell, or is planning on starting a cult or something (If you're writing such a book, Kudos to you, I wish you success, can I get a signed copy??? If you're the cult guy, let me just say…you look lovely with that anime frog tattoo on your forehead – Honest :D. [Please, no angry letters – simply some light-hearted smart-ass conjecture on my part])
Uhhh, where was I? Oh, right – Destiny. Indigos don't have the market cornered on it – but we've been fed the line that we are here to Change the World. Well sure, everyone will change the world in some small way…we're all part of the same Universe, for crying out loud.
This continued theme of how 'special' Indigos and Crystals are has actually caused quite a lot of anxiety among those who fall into the categories. The pressure to do something Great for Humanity seems overwhelming. Would you like to go through life feeling as though there will be no cure for XYZ unless YOU hurry up and make an amazing discovery?? Or that YOU are the key to World Peace??
Sure, it would be great to do something so Earth-shatteringly amazing that the whole of humanity wanted to thank you…but is it realistic – let alone FAIR -to put these expectations upon these people??
I don't think so.
I struggled for a while with it myself. Why was I given the gifts I have? Why do I think so differently from 'everyone else'? What should I be doing to manifest my Destiny??
Then, one day it hit me…My purpose in This Life was to have my daughter – to raise her and guide her…and to learn from her. That was it…at least partially. It was startling to me that it was something so seemingly simple (although, anyone with kids – particularly strong willed ones – will tell you simple is the LAST thing it is, LOL).
The truth of the matter is that the simplest things could turn out to be the most important in the long run. I have done my best to teach my daughter how to think for herself. I have taught her the fundamental Truth that just because Society says that 'This' is the way we are supposed to Be/Act/Do things does not mean that Society is correct. I've done my best to make sure she never stops 'seeking' and 'learning'.
This may seem like I've done just what every other parent tries to do…but I've found that when I tell people that she decided not to go to college, they are completely perplexed. Why didn't I MAKE her go??? How will she possibly be able to make a life for herself?? Blah, blah, blah.
Just because she is not enrolled in a college does not mean that she is done learning. Frankly, the College structure, as it currently exists, simply will not work for her (wouldn't have worked for me either, come to think of it).
My daughter was my main focus for 19 years…now, she is still on my spiritual agenda, just not the top of it (as it is now her turn to control her journey). So what is my purpose now?? Well, I'm focusing on my own spirituality (hence, my studies at Sacred Mists) as well as taking any small actions I can to support causes I believe in. If I can help anyone along the way, to discover their own path…or to discover a cause they feel is worth fighting for, then I will have fulfilled My Destiny as It has presented itself to me so far.
Each of us is on a separate journey – it it not for anyone else to decide which roads we take along the way.
Should we be without rules and go through life 'Willy-Nilly'? Of course not. Contrary to what One might think, Indigos do need rules….we just don't need rules that make no sense! Lol
Sure, I may be an idealist…but why is that BAD??
Wow…this has certainly been a rambling of sorts, hasn't it? If I've lost any of you, I do apologize…I have a tendency to go off on tangents.
I guess what I've been getting at is that Being Indigo means being Human. It is living life to the fullest – not necessarily in the 'traditional' sense, but by going against the grain when necessary. It is not a license to buck authority just for the sake of bucking – but a tool to be used with caution. My mother (a particularly wise Indigo in her own right) always told me "There is a time and a place for everything".
If you are Indigo, it doesn't mean you have to be perfect. It just means that you should not take your gifts for granted. Do your best to find your happiness, your purpose, your Truth. You may have access to some parts of the Universal Consciousness that others do not…use this knowledge carefully, and responsibly. Remember that, although you may be different from others you know – this does not make you better, nor does it make you a freak…it just makes you different. 🙂
So, what do YOU think it means to be Indigo?? Are you making discoveries yourself? Please, share your thoughts & comments. I welcome your insight.
I suppose I should begin with a general definition of what an Indigo is, so you're not scratching your head throughout this piece wondering if I'm talking about humans evolving into large Smurfs or something. LOL
According to Doreen Virtue, author of  The Care and Feeding of Indigo Children, The Characteristics of an Indigo are:
~ Strong willed
~ Born 1978 or later [Isleen's Note: This would be the Mass Majority of them. Many Indigos were born long before 1978. See Article: Indigo Generations ]
~ Headstrong
~ Creative, with an artistic flair for music, jewelry making, poetry, etc
~ Prone to addictions
~ An old soul as if they're 13, going on 43
~ Intuitive or psychic, possibly with a history of seeing angels or deceased people.
~ An isolationist, either through aggressive acting out or through fragile introversion.
~ Independent and proud, even if they're constantly asking you for money.
~ Possesses a deep desire to help the world in a big way
~ Waivers between low self esteem and grandiosity.
~ Bores easily.
~ Has probably been diagnosed as having ADD or ADHD
~ Prone to insomnia, restless sleep, nightmares or difficulty/fear of falling asleep.
~ Has a history of depression, or even suicidal thoughts or attempts.
~ Looks for real, deep and lasting friendships.
~ Easily bonds with plants and animals.
Ms. Virtue also points out other traits or tendencies including:
~ A temper.
~ A warrior spirit.
~ An ability to detect when people are lying or situations are out of integrity.
~ Have a lot of Indigo Blue in their auras.
~ Highly sensitive to outside energies.
~ Sensitive to chemicals.
Doreen Virtue is one of many authors who regularly write of Indigo Children – A term that now, frankly, annoys me. Why? Well, if a vast majority were born starting in 1978, then a vast majority can no longer be considered 'children'. But, that's just me 'Getting my Indigo Up' LOL.
But I digress…So much of the information out there regarding Indigos has a very Mystic quality to it. Many books and articles make it sound as though Indigos are here to "save humanity", and make a point of putting their "special abilities" in the forefront.
While many of the authors wish to merely explain what has been called the "Indigo Phenomenon", it seems to me that it has turned into an unwitting exploitation of those who fit into the category. They unintentionally place huge amounts of pressure on these individuals to become and do something remarkable.
When I was first began my studies at Sacred Mists, I read an article that was posted by Lady Raven Moonshadow titled "Are You an Adult Indigo?". I had no idea what the title was referring to, but felt strongly compelled to check it out. I was astounded to find that this article was describing me. It described me so intimately, yet I wasn't mentioned (seriously, how could I be mentioned? It's not like the author Knew me. Lol). I was totally flabbergasted and delighted all at the same time. FINALLY, I was able to explain (to a degree) my life experiences up to that point. I was elated to know that there were others like me. Knowing that there were others that came before me, and even more that came after. It was comforting…I mean, nobody wants to feel like a freak, right?
I scoured the internet and read many books, drinking in everything I could. Now, however, I have begun to realize that there is no real information out there…no answers in print for those of us who were/are seeking them. The answers are out there…but not in any book. The answers lie within each and every one of us.
Each of us, as Human Beings, has a purpose in This Life. One does not have to be an Indigo or a Crystal to be important and 'special'. I have come to realize that the main difference between "Us" (Indigos/Crystals) and "Them" (those who are not) could be as simple as how "plugged in" we are to the Universal Web, and our drive to do something regarding the information we are privy to as a result.
For Part 2 Click Here: What does it mean to be Indigo? Part 2
 As I sit in my parents' livingroom, beneath the whirring ceiling fan, I sip my morning coffe and hope that my sore throat goes away. It's miserable to be on vacation and have your body deside NOW is the time for you to get a cold, or feel somehow 'under the weather' (I never did understand that phrase….aren't we all under/in the wearther?? I mean, you can't really escape weather…but I digress).
Despite the scratchy throat, the occassional queasies and a bit of intermittent light-headedness, I am very Grateful to Be. Grateful to be on vacation and away from the stresses that working for a living brings. Grateful to have my handy dandy laptop at my disposal so I can still post the daily words for this round of Sabbat Bingo at Sacred Mists.Grateful to spend time with my parents and my brother. Grateful tosoon be visiting my Great-Aunt & Uncle as well as my cousin and his family. Grateful to be reminded of what matters in This Life.
Why the sudden gush of sentiments that makes one expect to hear Elton John's "Can You Feel the Love Tonight?" . Well, I guess it probably stems from something that happened a couple weeks ago. A dear friend of mine, who I have known since High School, lost his father after a long battle with illness. It hit me pretty hard. I was not close to his parents, but to see and feel the anguish and loss my friend was suffering was beyond difficult. Mike is the first one of us to have a parent pass away….and it made me sad to think that it is a fact of life that will begin to rear it's grotesquely sad head again and again as my friends and I continue to get older.
So, today I am grateful. Grateful to still have my parents, foibles and all, and happy to be able to spend time with them….even if I am feeling less than stellar…'cause I know I'd be feeling a whole lot worse if they weren't around.
 

Timeline: Iran's election
(Compiled from two articles on World News Australia – they site AFP as their source)
**The info regarding Neda was written by myself – (AP articles & Wikipedia is where I read her story)
Key events involving Iran since the June 12 presidential election:
– More than 46 million eligible voters invited to choose between four candidates, with incumbent Mahmoud Ahmadinejad and Iran's last prime minister Mir Hossein Mousavi the favourites. Soon after the voting ended Mousavi announces he has won the election.
Saturday, June 13
– Ahmadinejad calls the result "a great victory" and says the vote was "completely free." Mousavi complains of "numerous and blatant irregularities."– Mousavi supporters take to the streets of Tehran, clashing with baton-wielding police in the worst violence since widespread student protests in 1999.
– Some Internet and mobile phone services disrupted, leading to accusations of media censorship.
Sunday, June 14
– Ahmadinejad addresses a huge victory rally in Tehran.– Supreme leader Ayatollah Ali Khamenei says he has asked the Guardians Council, which supervises elections, to probe allegations of rigging and calls on Mousavi to pursue any complaints via legal and peaceful means.
– Leading Western nations express concern about the election outcome.
 Monday, June 15
– Mousavi appears in public for the first time since the election at a mass rally in Tehran that gathers hundreds of thousands of people.
– The Guardians Council says it will investigate complaints of irregularities lodged by Mousavi as well as Mohsen Rezai and Mehdi Karroubi, the other two presidential candidates.
– Relatives of people arrested in the protests demonstrate outside a Tehran court.
– UN chief Ban Ki-moon calls for the will of the Iranian people to be "fully respected."
– State television says the rival camps staged more mass rallies in the capital.
– Iran announces restrictions on foreign media, including banning them from covering "unauthorised" rallies.
– Organisers of the pro-regime rally blamed "enemies, particularly the US, Britain, and Israel" for "interfering in Iran's internal affairs, plotting against the government and giving media support to enemy groups, rioters and social and political hooligans."
– Ahmadinejad attends an international security conference in Russia, where he says "the age of empires has ended."
– US President Barack Obama says he has "deep concerns" over the election but will not meddle in Iranian affairs, and the White House says Obama remains "committed to direct engagement" with Iran, despite the violence.
– The foreign ministry summons EU envoys to protest at reaction to the vote.
– Unrest reported in other cities including Mashhad, Isfahan and Shiraz.
– Supreme leader Ayatollah Ali Khamenei says there should be a partial recount if required.
Wednesday, June 17
 – Two more prominent supporters of Mousavi are arrested.– Foreign ministry accuses some foreign media of becoming the "mouthpiece of rioters."– Revolutionary Guards threaten Iran's online media with legal action if their sites publish material that creates "tension."
– Tens of thousands of Mousavi supporters defy a ban on opposition gatherings and take part in a "silent" protest rally, marching through central Tehran. State television broadcast brief footage of the rally.
– A dozen Iranian journalists and bloggers have been arrested and others are in hiding after authorities took steps to restrict the media, Reporters Without Borders (RSF) said.
Thursday, June 18
– The three defeated candidates in the election have cited 646 violations in the June 12 poll, electoral watchdog the Guardians Council said.– Iran's top clerical body, the Assembly of Experts, hailed the mass turnout in the June 12 presidential election but stayed silent on the disputed results.
Friday, June 19
Supreme leader Ayatollah Ali Khamenei backs Ahmadinejad victory, warns of bloodshed if protests don't stop.

Saturday, June 20
– Police fire tear gas, water cannon on Tehran protesters.
– Shrine of revolutionary leader Ayatollah Ruhollah Khomeini attacked. Suicide bomber killed, three wounded: state media.
**The death of 26 yr old Neda Agha-Soltan drew international attention when she was shot and killed by the Basij during election protests. This poignant event was captured on video by witnesses and was then broadcast over the internet. The video, wich is heart-wrenching to view, quickly became a rallying point for the reformist movement. Her name, Neda, means  Voice, Calling or Divine Message in Persian.  This has led to her being referred to as the Voice of Iran. (The Basij is a paramilitary volunteer militia founded by the order of the Ayatollah Khomeini in November 1979. The Basij are subordinate to, and receive their orders from, the Iranian Revolutionary Guards and current Supreme Leader Ayatollah Khamenei)

Sunday, June 21
– Ten killed, over 100 wounded in clashes Saturday: state television.
– Ahmadinejad accuses Washington, London of "interference".
– BBC correspondent ordered to leave Iran.
– Mousavi urges supporters to continue demos.
Monday, June 22
– At least 457 people arrested Saturday: state radio.
– Guardians Council admits vote discrepancies in 50 districts.
– Britain withdraws families of Tehran embassy staff.
– Tehran protesters defy warning by elite Revolutionary Guards and take to streets. Riot police break up demo with tear gas, arrest 50-60: witnesses.
Tuesday, June 2
– Guardians Council rules out vote annulment.
– Khamenei extends by five days a Wednesday deadline to examine vote complaints.
– Iran and Britain expel diplomats in tit-for-tat move as Khamenei brands Britain "most evil" of Iran's enemies.
– US President Barack Obama says US "outraged" by crackdown on protesters.
Wednesday, June 24
Khamenei says regime will not back down on results.
Interior Minister Sadeq Mahsouli says rioters funded by the CIA and exiled opposition group People's Mujahedeen of Iran.
Defeated conservative candidate Mohsen Rezai withdraws complaint about results.
Authorities arrest 25 staff at Mousavi's newspaper: colleague.
Riot police and volunteer militia deter protesters from gathering near parliament in Tehran: witnesses
W

ays To Help & Support Those in Iran:
 Join Facebook Group: 100 Million Facebook members for Democracy in Iran or Face book Fan Page: IRAN

"Green" your profile pics/pages and Blogs: Green is the official color of  the Iran movement, changing the color of your profile pages, blogs and avatars to gree helps to show your support!      

 
(This may seem trivial, but Iranians have said every bit of support matters and helps them to keep going) 
 – To change your Avatar on Twitter, go to: http://helpiranelection.com  A single click there will change your Twitter avatar to have a green overlay — the official color of the movement — and will post this Tweet on your behalf: " Show support for #iranelection green overlay to your Twitter avatar with 1-click http://helpiranelection.com/".
You can always alter your pics before upload by using the photo editor in photobucket as well.
Magickal Help:
As Wiccans, my Brothers & Sisters at Sacred Mists  & I have come up with some ways we can support them in a "Witchy" way 😉 .
Take a moment each day and stand outside facing the direction of Iran…Focus  & stream your Intentions & Energy in that direction for at least 1 minute

Light a candle on your alter, or even create an alter specifically for the Iran struggle

If you are a Reiki practitioner, you could send daily Reiki to the Region

Use your Magickal Creativity and craft spells to help those in need

If you have others that you gather with, be it your coven, or just some like-minded friends, plan to gather and perform a special ritual.
This is an important time in the World's History…and is grossly important for those in the thick of the fight. These may all seem like rather simple things to do, but I think they are better than doing nothing at all.
If I find or think of any other things we as a Global Community can do, I'll be sure to let you all know.
Blessings & Love to you and all who Inhabit the Earth…
Tonight is The Political Pagan's Monthy Chat at Sacred Mists.
I have been  fortunate to be one of the Facilitators on the Political Pagans Board at Sacred Mist, and have been for a couple years now. Once a month we host a chat surrounding a specific topic. Chats were quite lively during the last US Presidential Election! lol
In light of recent events, I've decided that this month's chat will highlight what has happened and is still happening in Iran. I'll also be sharing a few small ways we can all help &  support those struggling for Equality & Democracy.
I'll be sure to return to the Mist-ery Tour to share those ways with anyone who may wish to reference them.
Well, I'm off for now…I've got a presentation to prepare!
Namaste,
Isleen