The last couple weeks have been kind of hectic for me. I've recently taken on a second store for my work as a book/magazine merchandiser, and it is proving to be rather tiring (Sure hoping that I get used to the new activity level soon). Top it off with a whole lot of social commitments (including a Mediumship class I'm taking), days that have been gloomy & rainy, and a whopper of a Mercury Retrograde, and I have been struggling to keep my Zen. LOL
As rough as it's felt though, I just keep on keepin' on. It's really the only way. On a good day, I like to do it with a bit of humor and even a bit of a song. I also occasionally perk myself up by lovingly annoying a friend…Soooo, yeah, you could say that I get through the craptastic days off my life by channeling a little blue Disney fish that we all know and love: DORY! 😀
It helps to sing the song too…seriously! If your day has been particularly long and exhausting, and the world is getting on your last nerve, singing Dory's silly little song works a special kind of Magick on your soul.
Divination Method: The Secret Language of Animals Oracle Cards
Card(s) Drawn: Air
Key Word(s): Thought, Alignment, Breath, Intention
My Interpretation: Air surrounds and connects us all…it is the invisible link between you and that special person in your life that lives far away, as well as someone you do not know. We cannot see it, and often forget about it, but we cannot live without it. It can fuel and extinguish Fire, create waves upon the Water that travel and crash upon distant shores,  and carry seeds to where they shall take root and grow in the Earth. So, you see, for something that often goes unnoticed…Air is a pretty big freaking deal.
As Air is the realm of thought, communication, and the mind; we know that our focus for the coming week will also fall within this realm.
You know how when it's remarkably hot and humid…no breeze at all, and you feel as though Air has become non-existent… Then, suddenly there is a rush of wind – just slightly cooler in temperature – that bursts through the trees, caresses your skin, fills your lungs, and somehow reinvigorates you?? Well, that's what this is about.
A refreshing breeze is making it's way through, and is inviting you to mindfully inhale deeply and take in the energy you need to reinvigorate yourself and to align your thoughts with your intentions.
Mindfulness is key here. Thinking is something we do all the time, often without notice…much like breathing. The brain runs all its processes whether we're conscious of them or not. Breathing happens whether we're conscious of it or not. Becoming mindful of both your thoughts AND your breathing, however, makes both much more fulfilling, meaningful, and productive. When we are mindful of our thoughts we become aware of the effect they are having on ourselves and others, as well as situations in our lives and the world around us.
Inhale the Breath of the Universe and follow it deep within…take a look at what you find and take note of what you like, what you don't, and what you would like to change.
Thoughts are things, and we create and bring things to manifest with them every day. Are you manifesting what you need? Or are your thoughts betraying you, bringing about situations that are disruptive to your life? Call upon Air to guide your focus to the thoughts that will help you manifest your goals.
It is time to feed your mind with all that Air has to offer, decide what it is you want to create, and spend some time in the great outdoors. Be open and listen to the wind…breathe in the fresh air, and listen…listen to the messages that are being carried to you…listen and you may find something very special in the air: Clarity.
Clarity is a powerful gift that Air can bestow upon us.
With Clarity of Thought you truly have the power to…wait for it….
You didn't really think you were getting out of here without being subjected to some pop-culture stuff and/or geekery….did ya?? 😉
Divination Tool Used: Sacred Circle Tarot
Card Drawn: Knight of Cups
Key Word(s): Movement
My take on this card: This coming week is filled with opportunity. It is not, however filled with patience. It is the time to Seize the Day, Jump at the Chance, Lose Yourself in that special moment, Say Yes to the Dress…you get the idea. The thing you need to keep in mind is, should Opportunity come a-knockin' you need to decide on the spot. Either snag the chance to do whatever, or risk missing out and having yet another moment to make you want to travel back in time and kick yourself in the arse (Hey, we've all got those moments, but why add another one to the pile???)
The image on this card includes a Knight standing in a river…he represents that opportunity that comes around…the river suggests that things shall be moving quickly and that things will have a deep spiritual and emotional impact.
This nifty little card also holds the image of an apple tree and….AN OTTER!! 😀 Both of these images are related to knowledge and wisdom. Apples are known as the "fruit of knowledge" and, in Irish Celtic lore, otters are known as guides and guardians of spiritual knowledge & wisdom.
All in all, it would seem that the recurring theme of my Wednesday Wisdom posts has been preparing us for the coming week. With that in mind, I shall leave you with a message that is on a new pair of socks I purchased while on vacation last week…as it should pretty much be everyone's mantra next week.
"You better lose yourself,  in the music,  the moment, you own it. You better never let it go. You only get one shot. Do not miss your chance to blow. This opportunity comes once in a lifetime." Eminem  (aka: Marshall Mathers)
I love this song. It is in your face, it is infectious, and it has a powerful message.
Every moment is an opportunity to push past your fears and do something remarkable.  Even if you've screwed up in the past. Hell, especially if you've screwed up in the past.
I  know, my wisdom has all been very similar lately. But, y'know what??? It's because the message is important. There's something to be said for letting go…for pushing outside of your comfort zone…for losing yourself in the music, and/or the moment.
Now that I think about it; losing yourself in the moment, dancing to some fantastic music…TRULY letting yourself go can even lead to a trance state and spiritual experiences (Here's a brief explanation of Ecstatic Dance, it can be pretty amazing)
So, go ahead. Lose yourself, in the music. Right frikkin now. I've even included the music for you. If for some reason you're not an Eminem fan, go ahead and pick another song….but….I'm not sure we can be friends anymore. 😉 LOL  (I'm kidding!…sorta…)
So much has happened since my last post at Mabon, I hardly know where to begin…
Good news first then. On September 30, 2012 I had the honor of being initiated into The Coven of Sangha-Sho. I had been going to group functions and studying with them for a year at that point, and this amazing group of individuals has truly become my Spiritual Family. I never thought I would become part of a coven, but this group is where I belong, and I have learned so much from them all…and will continue to do so as we continue on our journey together.
Now on to the bad news…Those of you who know me in my day-to-day life are aware that last fall my mother was diagnosed with pancreatic cancer. As it became evident that mom needed daily care, I took leave from work to care for mom so dad could continue working. Eating was difficult, the chemo was horrid, but seeing my mom – the strongest woman I've ever had the privilege to know – so sick and unable to do anything was the hardest.
I was away from my husband, away from my daughter, away from my grand-daughter, my friends and my coven-mates for over 2 months. I felt lost, alone and saddened by the course of events…and then it all got worse. The first type of chemo shrunk the tumor, but it had still spread to her liver. Since I've come back home, she's gone through more chemo, and so far, no positive results to speak of. She has lost an excessive amount of weight and the prognosis is not good.
Now I am faced with more heartache as I tried to contact a relative that, I believed, I was very close to even though we'd been long out of touch. I thought they should know about mom's situation so that they would have the option of talking to her. I was disappointed to discover this relative chose to reply to me via their spouse, and wishes to remain apart from the family, including me. I don't understand why, well, I understand some of it, but it doesn't make it any easier. I feel as though they have been ripped from me, and it hurts my heart.
Place my complete and utter displeasure in my work-life, and we have a complete picture of the heap of misery that is weighing on my chest. Which leads us to the Anais Nin quote in the picture I've placed in this post:
Life is a process of becoming. A combination of states we have to go through.
I feel as if this quote sums up the theme of 2013 as a whole, and not just for me, but for most of us. Yes, we go through a range of experiences that forge who we are every other year as well, but this year feels like a year of profound experiences. Great Joy, Great Sorrow, Great Upheaval. How we handle the various states we go through, both the pleasant and unpleasant, shall shape who we are to become. No matter how difficult things appear to be, I believe we all have the strength to endure…and when we feel we do not, we can find it by looking to the Goddess for guidance. We must make a point to be grateful for the blessing in our lives, to not take the joyful moments for granted and to cherish each of them.
I am going to do my best to acknowledge what I am grateful for on a regular basis. I also plan on posting here more… I know, I know, I've said this before….but I am trying! I think I will start with doing occasional Tarot card pulls, rune pulls or whatever kind of divination method suits my whim on any given day. So look for more from the Pixie! I also plan on posting happenings in my local pagan community.
As I leave you for today, I want you all to know that I count you among my Blessings. Many of you are dear friends, others I may not have met, but you have been kind enough to endure my sporadic ramblings and for that I thank you.
Stay courageous my friends, as you travel through your respective states, and continue on your path to Becoming.
Yes, I am aware it has been quite a while since my last post.
Well, I didn't know it had been THIS long, but I knew it had been a while. For this, I do apoligize to any of you who may be reading this…and if you're not reading this, then I guess it dooesn't matter! LOL
Anyway, I will be writing again…I'm currently working on something that I will (hopefully) be posting this week.
So The Pixie is Back, and the Mist-ery Tour will be continuing. I will clue you in on what I've been up to, as well as the madness I have recently immersed myself in.
For now, I am sleeeeeepy, and I'm gonna flitter off to bed *Yawn*.
Nighty-Night,
Isleen
I know I am not alone in this, but I remember 9/11/01 as if it happened today.
I had just gotten in my car and was backing out of my driveway when I heard them talking about an explosion, or something of the sort, at the World Trade Center.  It all sounded so…War of the Worlds. I listened in a state of  "This has GOT to be a joke" kind of shock on my short drive to work.
I entered the store where I worked at the time, and I heard someone say "Now they've hit the Pentagon!".  I wandered through the store towards the break-room to put my lunch away and get some coffee. I felt as though I was dreaming, there was a buzzing almost whirring around in my head, like white noise. And then…
I stepped into the break-room. The TV was on and it was angled directly where I stood. The moment I entered the room, I watched in disbelief as the first tower crumbled to the ground like the ashes of pne of my Grandmother's  long neglected cigarette.
I was frozen. I dropped my lunch bag on the floor and just stared at the screen in shock, horror, disbelief, and any number of other words that all seem to fall short of the emotions I was feeling. I was crying, my head was reeling…I have no idea how I stayed standing.
I know now, that the reason I was so distraught (moreso than most of my co-workers) is because I am an empath. I did not know that at the time ,however, therefore I was completely without any form of shield. I was his full force in the face with the fear, desperation, shock, pain & terror that those in and around the WTC were experiencing. I hope to never have to feel anything like it again in this, or any other, lifetime.
I truly do not know how we made it through the day…well, it was helpful that very few people felt the need to spend the day shopping. I must admit, I was thoroughly annoyed by those who did. We were all afraid, do we pull our kids out of school? Will there be more attacks? The questions were endless, our minds were frantic. I was heartbroken.
To this day, 8 years later, I cannot watch the footage. No amount of shielding can keep the feelings at bay. I would have to actually wall off a part of myself and my memories to stop the pain, and I am not willing to do that. As painful as the memories are, their pain and fear and courage live somewhere within me. To shut it down would be to dishonor them all, both victims and heroes. I will Never Forget.
Some wish vengance, I wish for Peace. We must learn and practice tolerance. If the human race is to continue to survive, we MUST stop the hatred.
So, on this day, 8 years later, I send prayers of Peace and Love to the Universe. May the souls of those who perished be at peace, and may their loved ones find comfort.  So Mote it Be.
Welcome back to my discussion about what I think it means to be Indigo. In Part 1 I touched on the basic definition of an Indigo, and how I came to discover that I am an Indigo myself.
If you haven't yet read Part 1, or feel you need a refresher, just click the link to the post below…I'll keep myself amused til you get back…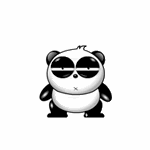 Hey, You're Back! Awesome!
😀
Now, like I was saying…Everyone on the planet has a purpose to fulfill. Indigos do not have any sort of 'exclusive rights' to Destiny. Anyone trying to tell you otherwise probably has a book to sell, or is planning on starting a cult or something (If you're writing such a book, Kudos to you, I wish you success, can I get a signed copy??? If you're the cult guy, let me just say…you look lovely with that anime frog tattoo on your forehead – Honest :D. [Please, no angry letters – simply some light-hearted smart-ass conjecture on my part])
Uhhh, where was I? Oh, right – Destiny. Indigos don't have the market cornered on it – but we've been fed the line that we are here to Change the World. Well sure, everyone will change the world in some small way…we're all part of the same Universe, for crying out loud.
This continued theme of how 'special' Indigos and Crystals are has actually caused quite a lot of anxiety among those who fall into the categories. The pressure to do something Great for Humanity seems overwhelming. Would you like to go through life feeling as though there will be no cure for XYZ unless YOU hurry up and make an amazing discovery?? Or that YOU are the key to World Peace??
Sure, it would be great to do something so Earth-shatteringly amazing that the whole of humanity wanted to thank you…but is it realistic – let alone FAIR -to put these expectations upon these people??
I don't think so.
I struggled for a while with it myself. Why was I given the gifts I have? Why do I think so differently from 'everyone else'? What should I be doing to manifest my Destiny??
Then, one day it hit me…My purpose in This Life was to have my daughter – to raise her and guide her…and to learn from her. That was it…at least partially. It was startling to me that it was something so seemingly simple (although, anyone with kids – particularly strong willed ones – will tell you simple is the LAST thing it is, LOL).
The truth of the matter is that the simplest things could turn out to be the most important in the long run. I have done my best to teach my daughter how to think for herself. I have taught her the fundamental Truth that just because Society says that 'This' is the way we are supposed to Be/Act/Do things does not mean that Society is correct. I've done my best to make sure she never stops 'seeking' and 'learning'.
This may seem like I've done just what every other parent tries to do…but I've found that when I tell people that she decided not to go to college, they are completely perplexed. Why didn't I MAKE her go??? How will she possibly be able to make a life for herself?? Blah, blah, blah.
Just because she is not enrolled in a college does not mean that she is done learning. Frankly, the College structure, as it currently exists, simply will not work for her (wouldn't have worked for me either, come to think of it).
My daughter was my main focus for 19 years…now, she is still on my spiritual agenda, just not the top of it (as it is now her turn to control her journey). So what is my purpose now?? Well, I'm focusing on my own spirituality (hence, my studies at Sacred Mists) as well as taking any small actions I can to support causes I believe in. If I can help anyone along the way, to discover their own path…or to discover a cause they feel is worth fighting for, then I will have fulfilled My Destiny as It has presented itself to me so far.
Each of us is on a separate journey – it it not for anyone else to decide which roads we take along the way.
Should we be without rules and go through life 'Willy-Nilly'? Of course not. Contrary to what One might think, Indigos do need rules….we just don't need rules that make no sense! Lol
Sure, I may be an idealist…but why is that BAD??
Wow…this has certainly been a rambling of sorts, hasn't it? If I've lost any of you, I do apologize…I have a tendency to go off on tangents.
I guess what I've been getting at is that Being Indigo means being Human. It is living life to the fullest – not necessarily in the 'traditional' sense, but by going against the grain when necessary. It is not a license to buck authority just for the sake of bucking – but a tool to be used with caution. My mother (a particularly wise Indigo in her own right) always told me "There is a time and a place for everything".
If you are Indigo, it doesn't mean you have to be perfect. It just means that you should not take your gifts for granted. Do your best to find your happiness, your purpose, your Truth. You may have access to some parts of the Universal Consciousness that others do not…use this knowledge carefully, and responsibly. Remember that, although you may be different from others you know – this does not make you better, nor does it make you a freak…it just makes you different. 🙂
So, what do YOU think it means to be Indigo?? Are you making discoveries yourself? Please, share your thoughts & comments. I welcome your insight.
 As I sit in my parents' livingroom, beneath the whirring ceiling fan, I sip my morning coffe and hope that my sore throat goes away. It's miserable to be on vacation and have your body deside NOW is the time for you to get a cold, or feel somehow 'under the weather' (I never did understand that phrase….aren't we all under/in the wearther?? I mean, you can't really escape weather…but I digress).
Despite the scratchy throat, the occassional queasies and a bit of intermittent light-headedness, I am very Grateful to Be. Grateful to be on vacation and away from the stresses that working for a living brings. Grateful to have my handy dandy laptop at my disposal so I can still post the daily words for this round of Sabbat Bingo at Sacred Mists.Grateful to spend time with my parents and my brother. Grateful tosoon be visiting my Great-Aunt & Uncle as well as my cousin and his family. Grateful to be reminded of what matters in This Life.
Why the sudden gush of sentiments that makes one expect to hear Elton John's "Can You Feel the Love Tonight?" . Well, I guess it probably stems from something that happened a couple weeks ago. A dear friend of mine, who I have known since High School, lost his father after a long battle with illness. It hit me pretty hard. I was not close to his parents, but to see and feel the anguish and loss my friend was suffering was beyond difficult. Mike is the first one of us to have a parent pass away….and it made me sad to think that it is a fact of life that will begin to rear it's grotesquely sad head again and again as my friends and I continue to get older.
So, today I am grateful. Grateful to still have my parents, foibles and all, and happy to be able to spend time with them….even if I am feeling less than stellar…'cause I know I'd be feeling a whole lot worse if they weren't around.
Today the world has lost two of it's Pop Icons.
Farrah Fawcett, who fought the valiant fight, succumbed to Anal Cancer at the age of 62.
Michael Jackson, the "King of Pop", passed suddenly of a cardiac arrest at the young age of 50.
The loss of these talented souls will touch the lives of many. Already, fans of Michael's are flocked outside the hospital he was taken to. A special expose can be found on almost every network about one or the other. I do not think this is necessarily a bad thing, it is good for us to celebrate the lives and point out the special things that made these poeple so important to so many.
 What does bother me, however, is that these two deaths have been allowed (by the mainstream media) to blot out the deaths of at least 19 (according to the AP) people struggling for Equal Rights Democracy in Iran. We cannot forget these people and the countless others that have been injured…and those that are still struggling.
This is a very important time in the World. It is a time of Change, a time of Awakening, a time of Struggle & Unrest.
 As much as the deaths of these larger-than-life personalities may stir our emotions, I urge you to listen to the cries of those in Iran. Those who cry for Neda, and the others who have perished, need you to See. They need your support, they need to not be forgotten.
 This Saturday Night June 27th (7pm Pacific Time/10pm Eastern Time). The Sacred Mists Merry Mists Inn (chatroom) will be welcoming me, as Facilitator of the Sacred Mists Political Pagans Board. I plan on speaking about the situation in Iran, and hope to inspire those in attendance to do what they can to help Change the World. If you are a member of Sacred Mists…I hope to see you there.